Power Pack Model CL600
Price $45 - Plan has 18 pages
Shipping cost $15 for Canada & US
Power Pack Model LP20-Cat1
Price $55 - Plan has 22 pages
Shipping cost $15 for USA & Canada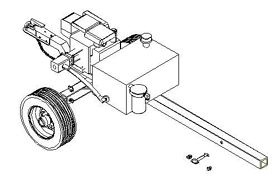 Makes your tractor backhoe Self -Propelled,
and a towable backhoe that can be towed behind
your car, truck or atv.
The Power Pack can be uses with
all 3 point hitch backhoes Model 3PH-MID600
,3PH-MID600K and 3PH-MID600B
Can accept category 0 attachment just by using some bushings adapter for the left arms & top link.
The power pack 3PH CAT-1 is powered by 4 or 5 HP engine
& has adjustable lift arms that move up & down, left & right.
It can replace the cost of a small tractor. The unit can be pulled by an ATV, heavy duty garden tractor or any small car or truck. This attachment is designed to match the backhoe 3PH-WP500,
which will become a towable backhoe.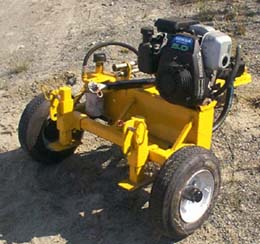 CDP-Backhoe does not have any warranty stated & it is the responsibility of the builder to have all liability for the building
safety & operation of the machine. We are not responsible for any misprint errors that may occur. cdp-backhoe®2002-2012