LASER METAL STARTING KIT & PLANS


Welcome to my website
Since I was a young boy, I was always fascinated by mobile equipment.
When I designed and built a new machine, I felt like a young boy again.
I am a French Canadian who was born in Quebec. I got kicked out of
grade 9 school in 1973.
I did a heavy duty mechanic course in 1977 and I worked as a heavy
duty mechanic until I started working in the mining industry as an underground mechanic.
I moved to Ontario in 1987, then later in 1994 went back to college to graduate
as a Mechanical Engineering Technologist.
This is where I learned to read, write and speak English more fluently.
I like to design different small machines and my plans help people to built them.
All machines are computer designed in 3D then in 2D for the drawings.
I always keep the cost down and try to make the design simple.
MY BACKGROUND & EXPERIENCE OVER THE YEARS:
Mine Health & Safety, Nunavut and North West Territories
2006 Supervisor Certificate Level 1
Northern College of Applied Arts and Technology. Kirkland Lake, Ontario
1998 Mechanical Engineering Technology Diploma
1997 Mechanical Engineering Technician Diploma
1996 Welding Engineering Technician 6 months (no diploma
1989 Certificate of qualification in Heavy Duty Mechanic, Ontario
1984 Online course, stationary equipment class 3 & 4, Quebec
1978 Heavy duty mechanic course (1 year ), La Sarre, Quebec.
I ALSO HAVE COMPUTER & MACHINING SKILLS :

AutoCAD 12, 14, 2000 & 2004 with solid 3D modeling.
Finite Element Analysis FEA (designstar) & basic of Solidwork 2004
Word Perfect 6 to 11, Microsoft Power Point & Microsoft Word 2000
Working Model v.2.0, Excel, Microsoft FrontPage 2003, Internet
Windows 98, NT 4.0, Win XP, windows 8.0, Microsoft expression.
I AM FRENCH CANADIAN PROUD TO BE RUSSIAN VIVE LE QUEBEC LIBRE
LONG LIFE TO RUSSIA---SEABEE MINE 2010, LEVEL 750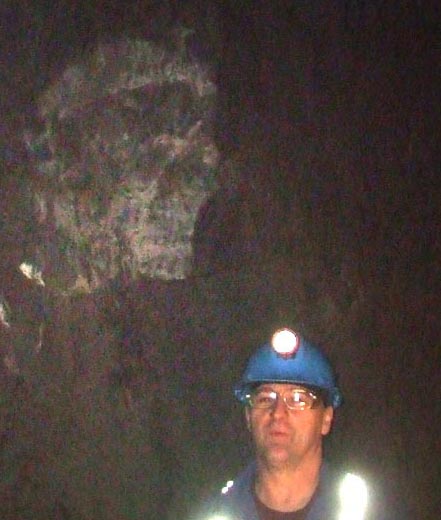 CDP-Backhoe does not have any warranty stated & it is the responsibility of the builder to have all
liability for the building safety & operation of the machine. We are not responsible for any misprint errors
that may occur. cdp-backhoe®2002-2012