G.L. Engineering
- - -
Cad Design +
NOTE: ALL Equipment Projects on this page
are ONLY Available for ROYALTY .
rr


MINI PORTABLE REFINERY


PYROLYSIS PLASTIC AND WASTE ENGINE OIL
MAKE YOUR OWN HIGH QUALITY FUEL
WITH RECYCLED PLASTIC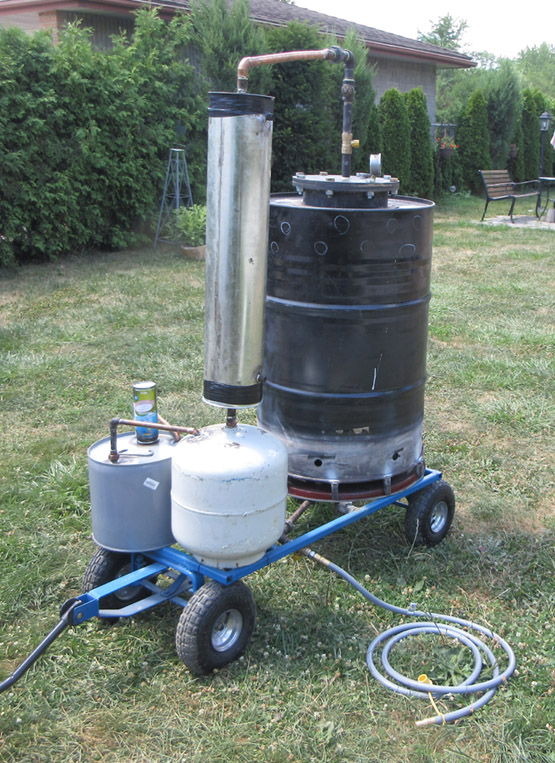 YOU CAN GET DIFFERENT FUEL LIKE:


GASOLINE, NAPHTA, KEROSENE, DIESEL, OIL FURNACE.

-THIS FUEL HAS LESS SULPHUR CONTENT THAN REGULAR
DIESEL FUEL WHICH CREATE LESS POLLUTION.
- THE PLASTIC OIL HAS HIGHER CETANE & 8% MORE
ENERGY THAN REGULAR DIESEL FUEL.
-YOU MAY DRIVE 2KM MORE PER LITER

Material Calorific value (MJ/kg)
PLASTIC OIL 46.4
DIESEL 43.0
NEW FULL AUTOMATED (25 LITERS/BATCH) , SEPTEMBER 2020
PYROLYSIS REACTOR WITH SEPARATE RESERVOIR:
NAPHTA, KEROSENE AND DIESEL
, COST $0.35 PER LITER
KEROSENE COST MORE THAN $2 PER LITER AT THE STORE
MAKE YOUR OWN SYNTHETIC FUEL WITH RECYCLE PLASTIC AND WASTE ENGINE OIL USING PYROLYSIS SYSTEM,

THERE IS NO SMOKE AT ALL EVEN THE GAS THAT DONT BECOME LIQUID ARE

SEND BACK TO THE BURNER SO THEY ARE NOT RELEASE TO THE ATMOSPHERE.
THE SYSTEM CAN USE PROPANE, NATURAL GAS, COAL, WOOD, HIS OWN SYNTHETIC FUEL OR (ELECTRIC COILS) TO HEAT THE REACTOR.
THIS IS NOT A NEW SYSTEM, NOBODY INVENT THIS SYSTEM, IT WAS PATENTED IN USA AT THE END OF 1929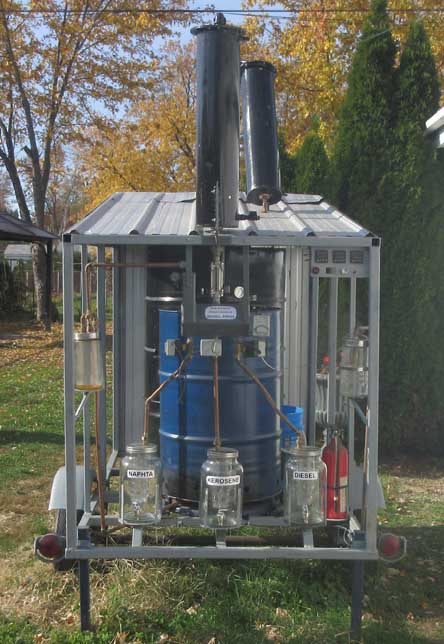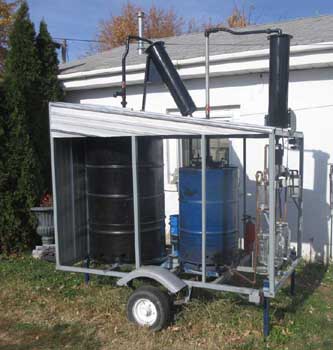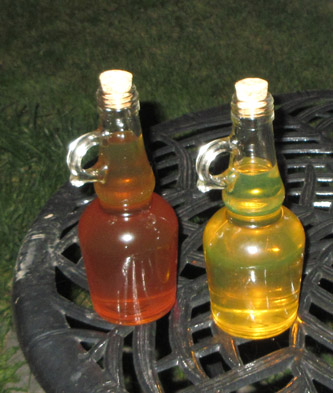 CADDESIGN+ does not have any warranty stated & it is the responsibility of the
builder to have all liability for the building safety & operation of the machine.
We are not responsible for any misprint errors that may occur.
All Right Reserved CDP-backhoeŽ2002-2016