G.L. Engineering
- - -
Cad Design +
NOTE: NEW Mobile Equipment Projects on this page
are ONLY Available for ROYALTY .
I AM FRENCH CANADIAN
PROUD TO BE RUSSIAN
VIVE LE QUEBEC LIBRE
LONG LIFE TO RUSSIA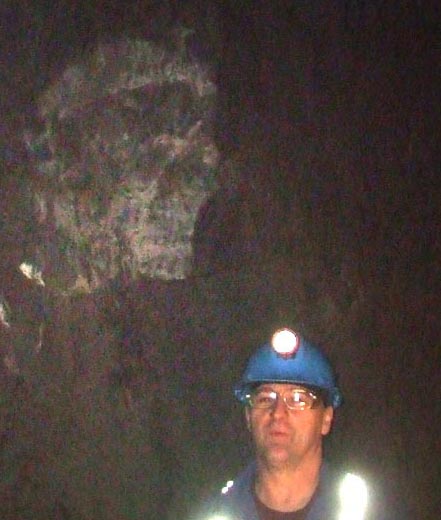 SEABEE MINE, 2010
LEVEL 750


Y
OU CAN REMOTE CONTROL ALMOST ANY MOBILE EQUIPMENT

WITH THE NEW RADIO R.C. STARTING KIT.
Like wood processor, sawmill, loader, off road truck, drill, backhoe, excavator, dozer, grader, skid steer loader and many more.

12 volts DC R. C. with 40 functions , proportional joysticks.
(Included 12v Receiver & transmitter, belt, shoulder strap, antenna, electric diagram, 4 Directional valves
, 2 subplates manifold with relief valve, 1 linear 12v cylinder & five 12v relay with connectors..

Price $4000
US

FIRST TRY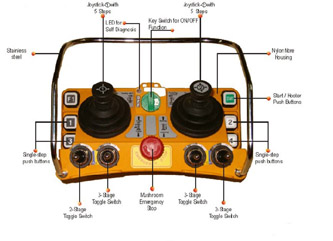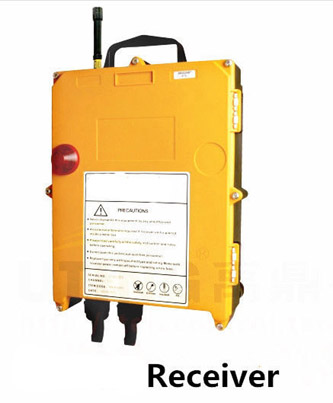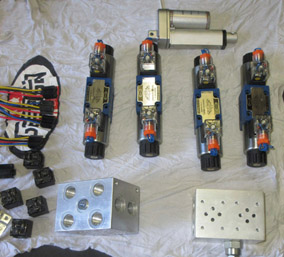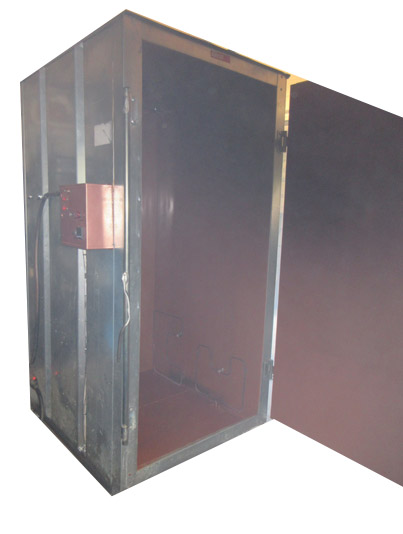 Homemade Oven

For metal powder, Use standard color, metallic
and antique color,
Powdercoat, metal,glass, ceramic,
some wood & plastic.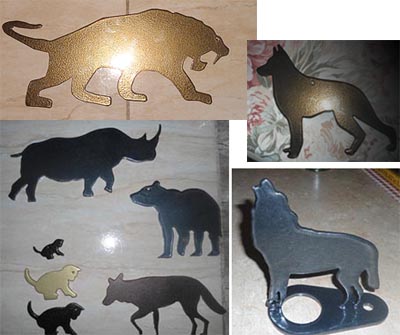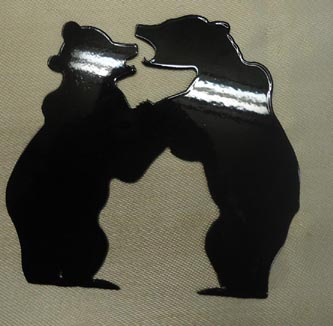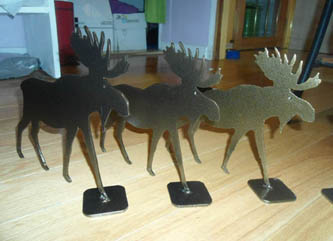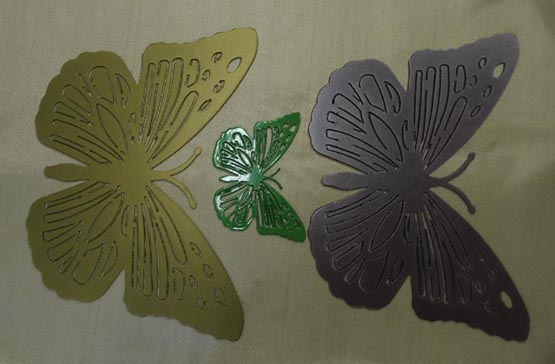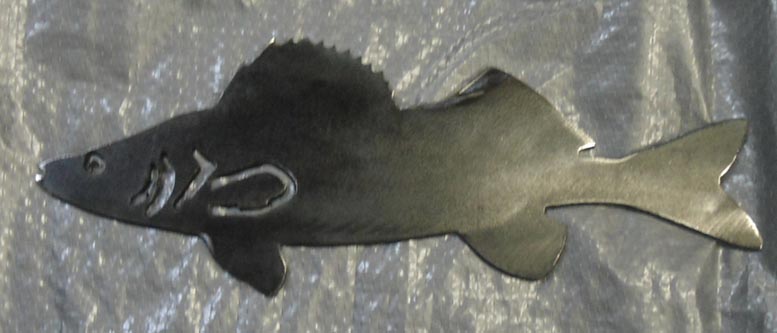 LION METAL GATE DESIGNED IN COMPUTER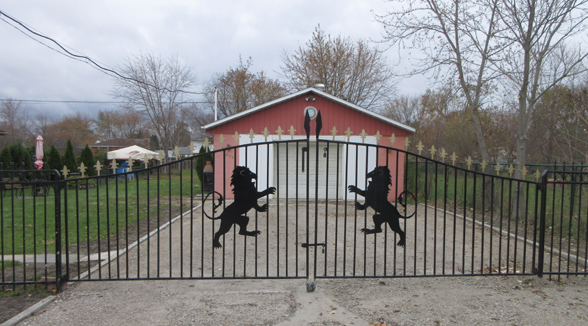 -50.wmv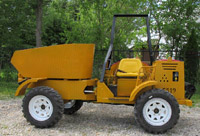 Click on the picture


Mini Articulated
off road dump truck

Model FS-19
22 HP Diesel Engine with vertical shaft
Box vol. 15/18 Feet3
27", 8 PLY TIRES
Discs Brake on 4 Wheels
Rear Oscillating axle
Approx. weight 1 ton
Hydrostatic drive open loop
ETC..
PHASE 1---MINI-EXCAVATOR (
GUEPARD MF-60
)
(DIG OVER 9 FEET & REACH ALMOST 14 FEET)
4 WHEEL HYDROSTATIC DRIVE, 27 HP DIESEL ENGINE
360 DEGREES & FRONT STEER WHEEL
FRONT BLADE & REAR OUTRIGGER
QUICK ATTACH, HYD. BACKHOE THUMB
A
TTACHMENTS: FOR LIFT BASKET, TREE SHEAR,
LOADER BUCKET, GRADER
WORK STILL IN PROGRESS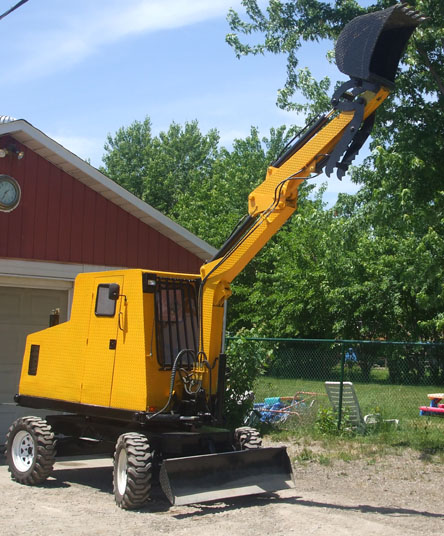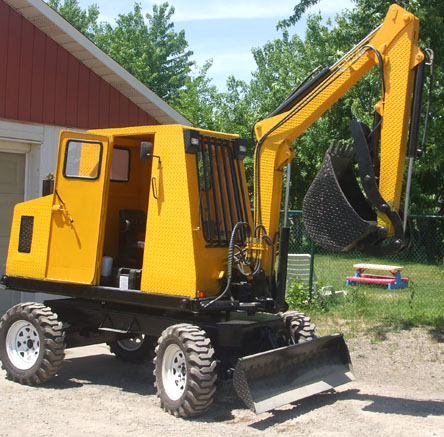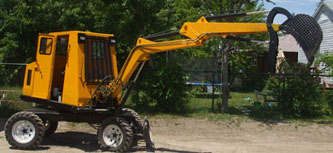 -------------------------------------------------------------------------------


MINI PORTABLE REFINERY
PYROLYSIS PLASTIC OIL
MAKE YOUR OWN HIGH QUALITY FUEL
WITH RECYCLED PLASTIC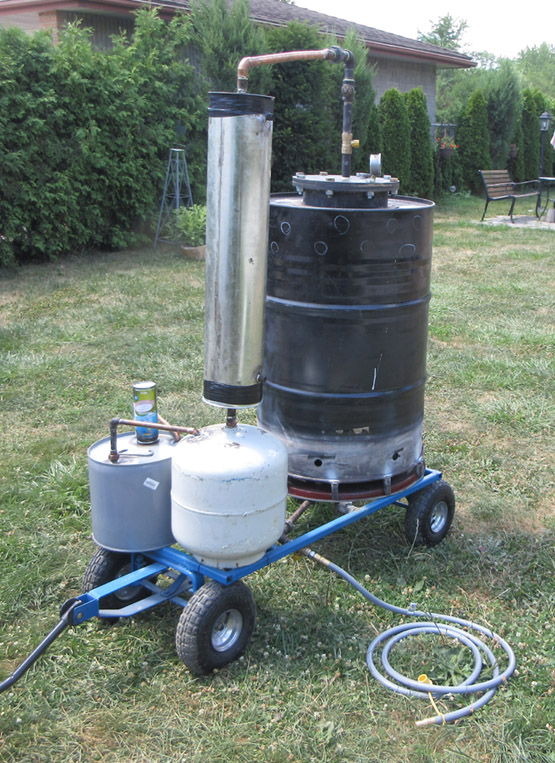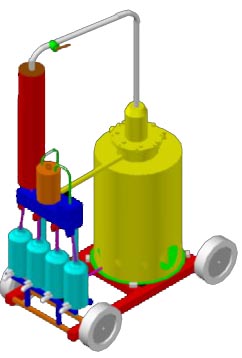 YOU CAN GET DIFFERENT FUEL LIKE:


GASOLINE, NAFHTHA, KEROSENE, DIESEL, OIL FURNACE.

-THIS FUEL HAS LESS SULPHUR CONTENT THAN REGULAR
DIESEL FUEL WHICH CREATE LESS POLLUTION.
- THE PLASTIC OIL HAS HIGHER CETANE & 8% MORE
ENERGY THAN REGULAR DIESEL FUEL.
-YOU MAY DRIVE 2KM MORE PER LITER
Material Calorific value (MJ/kg)
PLASTIC OIL 46.4
DIESEL 43.0
............................................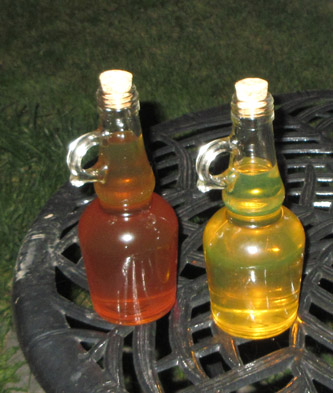 SOON
2019-2020 NEW FULL
AUTOMATED (20 LITERS/BATCH)
PYROLYSIS REACTOR WITH 4 SEPARATE TANKS:

NAPHTA, KEROSENE AND DIESEL
, COST $0.35 PER LITER

CADDESIGN+ does not have any warranty stated & it is the responsibility of the
builder to have all liability for the building safety & operation of the machine.
We are not responsible for any misprint errors that may occur.
All Right Reserved CDP-backhoeŽ2002-2016
MODEL RHINO 423
MINI ARTICULATED LOADER
22 HP Diesel Engine,
Speed Min. 10 KM/HR
4 Ft wide & 12 Ft long
All wheels Hydraulic drive
Bucket 8.7 cubic feet - Parallel system
Infinite speed control
Quick Attach for: Backhoe
Bucket, Blade, Post hole digger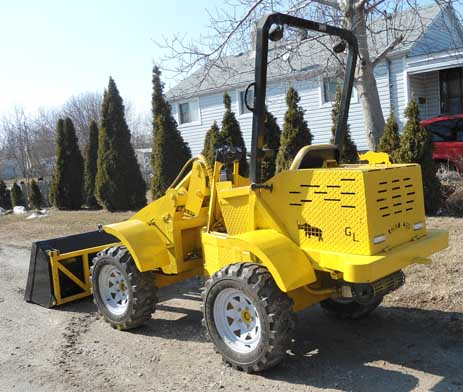 (24 FEET WIDE) 3 WAYS BRIDGE WITH FISH POND

RELAX AND DRINK COFFEE IN CENTER